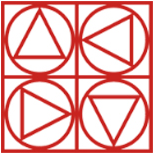 Eight years after their 2011 dated debut album, 'Artık Güçler Dengede' which had been appraised as one of the most remarkable albums of the 
year by music critics, Kül is back with their upcoming album, 'Ait ve 
Dair', published by Ada Müzik. 
Waiting patiently for the evolution of their music throughout the 
years and meanwhile working studiously on this conceptually designed album, band invites us to a refined and sophisticated 
musical realm; integrating musical content, lyrics, album art and 
photos.
There are 12 songs in 'Ait ve Dair', most of which are enchained 
continuously and thus forming different thematic chapters. The songs, 
occasionally evolving to an unexpected rapacity and severity in an 
abstract and introvert atmosphere, are giving hints about the brand 
new and dark episode of Kül's music. Multilayered lyrics, one of the 
distinguishing features of the band, are discussing the major but the 
most essential aspects of human nature and their reflections on the 
present day, such as belonging, authority, good and evil, within the 
conceptual approach of the album. Under the guidance of a story 
teller, we are seeking the projections of these aspects in an 
anomalous and imaginative world.
Produced by the band member Mehmet Yaranona, the album was recorded between 2017 February and 2018 December, in Opus and Deneyevi by Mehmet Yaranona, Umut İsan, Koray Erkan and Korhan 
Koray. The album was mixed in Opus by Mehmet Yaranona and Umut İsan and mastered in Babajim Studios by Pieter Snapper with Güven Ersoysal as mastering assistant. 
Album photos were shot by Begüm Koçum and the album 
cover was designed and applied by Studio Bigger team.